SIZES GUIDE
| US | Bust | Waist |
| --- | --- | --- |
| XXXS · 0 | 31¾ | 23½ |
| XXS · 2 | 32¼ | 24½ |
| XS · 4 | 34 | 26 |
| S · 6 | 36¼ | 28¼ |
| M · 8 | 38½ | 30¾ |
| L · 10 | 41 | 33½ |
| XL · 12 | 42½ | 35½ |
| US | Bust | Waist |
| --- | --- | --- |
| 1 | 31½ | 23½ |
| 2 | 32¼ | 24½ |
| 4 | 34 | 26 |
| 6 | 35½ | 27½ |
| 8 | 37 | 30 |
| 10 | 38½ | 30¾ |
| 12 | 40¼ | 32¾ |
| 14 | 41¾ | 34½ |
| 16 | 43¾ | 36½ |
EQUIVALENT SIZES TABLE
| US | EUR | UK | MEX |
| --- | --- | --- | --- |
| XXXS · 0 | XXS | 4 | EECH |
| XXS · 2 | XS | 6 | ECH |
| XS · 4 | S | 8 | CH |
| S · 6 | M | 10 | M |
| M· 8 | L | 12 | G |
| L · 10 | XL | 14 | EG |
| XL · 12 | XXL | 16 | EEG |
| US | EUR | UK | MEX | IT | RU |
| --- | --- | --- | --- | --- | --- |
| 1 | 32 | 4 | 0 | 36 | 38 |
| 2 | 34 | 6 | 1 | 38 | 40 |
| 4 | 36 | 8 | 3 | 40 | 42 |
| 6 | 38 | 10 | 5 | 42 | 44 |
| 8 | 40 | 12 | 7 | 44 | 46 |
| 10 | 42 | 14 | 9 | 46 | 48 |
| 12 | 44 | 16 | 11 | 48 | 50 |
| 14 | 46 | 18 | 13 | 50 | 52 |
| 16 | 48 | 20 | 15 | 52 | 54 |
* The measurements in the guide are based on measurements taken directly from the body, not the garment. If your measurement is between two sizes, we recommend you select the larger size.
To visit forst.it you must be of legal age.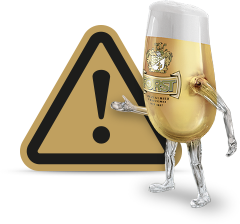 Welcome to our website.
Are you of legal drinking age?