Chestunut purée
250 g chestnuts, cooked and peeled
80 ml milk
50 g icing sugar or honey
1 tbsp. rum
Dough
30 g yeast
1 tbsp. sugar
100 ml lukewarm milk
500 g flour
50 g melted butter
50 g sugar
3 eggs
1 package vanilla sugar
1 tsp. ground orange zest or lemon zest
10 ml rum
5 g salt
Stuffing
200 g pears or apples
80 g sugar or honey
2 tbsps. rum
Further
shortening
icing sugar to powder
Chestnut purée
Cook the cooked chestnuts with milk and icing sugar for about 15 minutes, season with rum and mash with the hand masher.
Dough
For the prefermentation mix the crumbled yeast with 1 tbsp. sugar and lukewarm milk. Cover and let it ferment for about 15-20 minutes at max. 35°C
Mix 100 g flour, 100 g chestnut purée, butter, sugar, eggs, vanilla sugar, orange zest, rum and salt with a mixer.
Knead the dough well until you see bubbles, let rise covered for about 15-20 minutes.
Chestnut stuffing
Cut the pears into small cubes, mix with 20g chestnut purée and season with sugar and rum.
Completion
Roll out thin the dough and scoop out round sheets (10 cm Ø), fill with stuffing, fold to crescent shapes, seal well and let raise for another 15 minutes.
Fry in hot oil on both sides at 180°C for about 4 minutes, let drain on a paper towel, sprinkle with icing sugar and serve.
To visit forst.it you must be of legal age.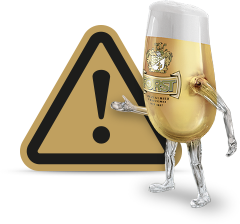 Welcome to our website.
Are you of legal drinking age?